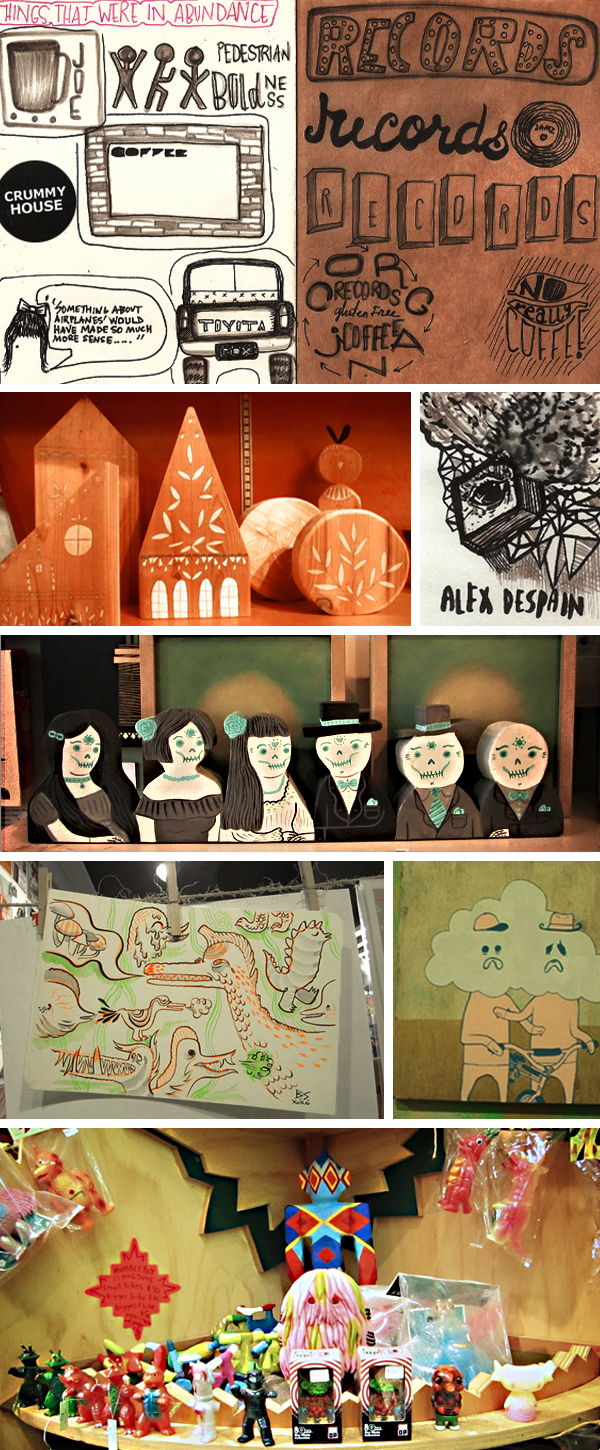 For the past 5 days, Crummy House has been sampling the finest the Pacific Northwest has to offer.
Above are a few plane sketches of some of our most basic accounts of the Texas-Friendly, moss-laden town of Portland, Oregon. On our third day there, good friend, and illustrator Alex DeSpain and his wife Vanessa took Crummy House on an epic road trip through mountains and fog to the small town of Astoria, of Goonies fame.
After some obligatory scenic stops, we stumbled in to Lunar Boy Gallery. Lunar features a range of contemporary and low brow art from all over, while also boasting extremely fun toys and trinkets for purchase.
The finale of Crummy House in Portland was sealed with the x2 =√♥ show at Grass Hut Corp. during Portland's First Thursday. What a great time it was!