We're working on some new things and working with some new folks. Our good friend X.C. Atkins is going to be bringing you some interviews with some artists and acquaintances down the line.
Here is an interview with Will Gaynor. A great artist here in Austin.
Check out his website here.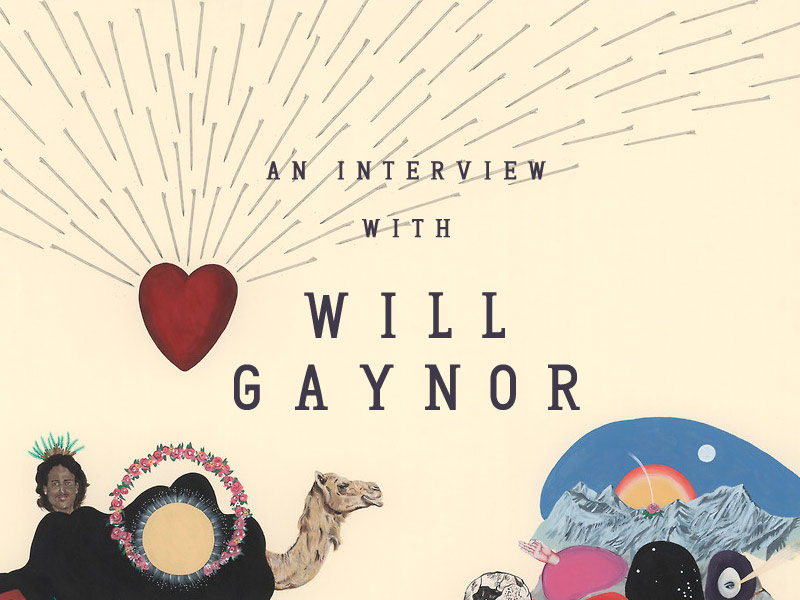 "A fun little interview I did with my friend and artist Will Gaynor of the Common House. He had a really rad show this past October. I didn't get to buy a piece this time, but I felt like I learned more about him, and I think that's a pretty cool thing. Shout out to the Illegal Eagles."
X.C. Atkins
You had a show in October at Common House and it was fucking really really awesome. Each one of your shows seem to get a lot better and I'm not just saying that because you are a good friend of mine. Because you know if it wasn't that good I wouldn't have asked you to help me out with that zine. Ha. You want to tell people a little about the show that weren't able to make it, like the theme and stuff?

William Gaynor
Yeah, the show was called Cowboys and Indians and Indians. The work was themed around a trip I took to India last Spring and sort of retold the stories and my experiences and my life after getting back to Texas. The title is a play on words obviously, but is important because I've still been exploring a lot of iconic Western and Native American imagery in my work and figuring out a way to marry those two with Asian-Indian themes.
X.C. Atkins
Would you ever go back to India?
William Gaynor
Oh, yeah of course. It took me a while after I got back to process the whole experience, and I read somewhere that you either fall in love with India or absolutely hate it. I decided I didn't hate it, so yeah I would go back.
X.C. Atkins
A friend I know that went said she got super sick. I always get scared of the idea of getting sick on a trip like that.
William Gaynor
I got so sick.
X.C. Atkins
Ughhhh!
William Gaynor
I haven't eaten Indian food since I've been back.
X.C. Atkins
Hahaha!
William Gaynor
Actually that's a lie, I was drunk and ate some free food from some Hari Krishnas in New York last year.
X.C. Atkins
You told me you like when people come up and ask you about what things mean in your art and I think people wonder about what things mean in your art more than they do for a lot of other artists. I think sometimes people just look at something and say hey that looks cool but there may not really be a lot more behind it than that. Do you want all of your works, the subject matter in them, to mean things? Connect to some experience in your life?
William Gaynor
Oh yeah, that's just how I work. Every object has been prescribed meaning. Every piece is a story, but I don't expect people to know that. That's why I like to tell the stories, I don't want people to feel intimidated or stupid for not being able to interpret it.
X.C. Atkins
Story telling is important to you.
William Gaynor
Yeah kind of. Visual story is. I think people repeat themselves too often.
X.C. Atkins
What do the dicks mean, Will?
William Gaynor
Depends on the context.
X.C. Atkins
Hahaha.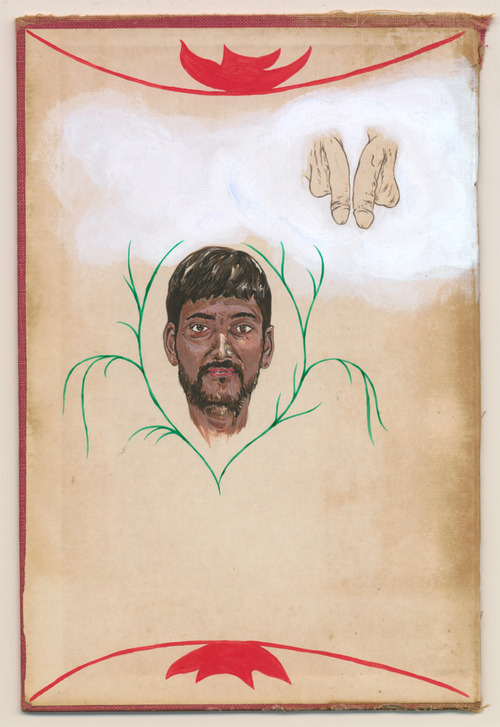 William Gaynor
Sometimes a dick is just a dick.
X.C. Atkins
Hahahah.
William Gaynor
Sometimes it's about the weight of having a dick. Or a vagina for that matter.
X.C. Atkins
Nice. I like that. Are you reading anything right now?
William Gaynor
I just picked up this book called 'Thought Forms' by Annie Besant. But I got it more for the illustrations! Ha! I'm a dummy,
X.C. Atkins
Get outta here. What are some main reoccurring themes in your work?
William Gaynor
Solitude, love and loss, dicks and pussies.
X.C. Atkins
Did you like cartoons as a kid?
William Gaynor
Yes, very much.
X.C. Atkins
What was your favorite one?
William Gaynor
I always liked the ones that I didn't really understand, because for some reason I felt they had better artists. Like Doonesbury. Total adult, work place humor. I had no fucking idea what they were talking about, but I loved the art.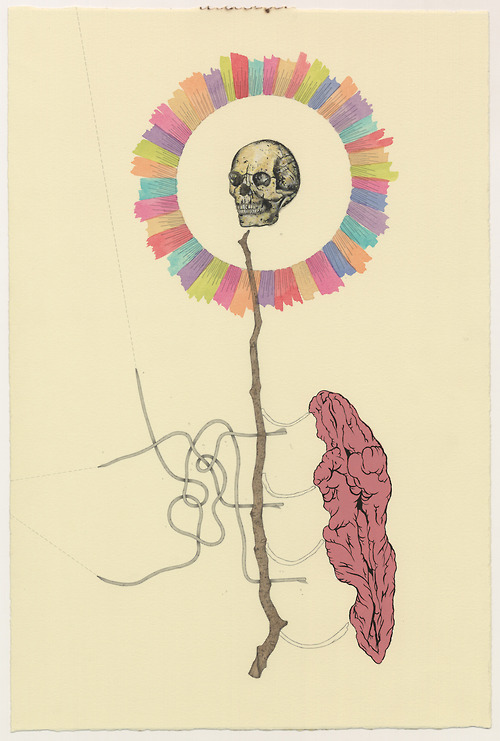 X.C. Atkins
I've been soundly defeated by you in both bowling and pool. Which one would you say you excel more at?
William Gaynor
I feel like every time I pick up a pool cue or bowling ball, I'm just as confused as I was when I was 5, but it's still just as fun. I think I'm a little more consistent with pool though.
X.C. Atkins
They should make a bowling alley in the East Side. That's a genius idea actually.
William Gaynor
You're a genius. A misunderstood one. But a genius, still.
X.C. Atkins
Thank you. Do you think having an art collective… invites more artists to participate or separates you in some way? Does that make sense? I mean, Common House has new artists there all the time. But I feel like someone would be like, I'm not a part of their club. Or see it as a club. But it's not like that right?
William Gaynor
That's been brought up before.
X.C. Atkins
Someone brought it up to me and I thought it was silly but then I mean, that's how they feel. And feelings aren't wrong. So I was curious and wanted to ask.
William Gaynor
I don't see it that way. Some people might call it a "scene" which I don't mind, either. There's nothing wrong with being part of a scene.
X.C. Atkins
I agree.
William Gaynor
I think that person just needs to introduce their self.
X.C. Atkins
I actually told him to do that!!! Some people, you know.
William Gaynor
Some people's kids.
X.C. Atkins
Do you think school is necessary for an artist? I mean obviously it's not but… it's like what we're told to do.
William Gaynor
I think art school is a racket, but I also think it offers a young person who maybe had no one to connect with where they grew up, to develop an independent mind and really explore and push their ideas.
X.C. Atkins
Great answer.
William Gaynor
One of the ads on my Gmail right now says "Gypsy Horse For Sale."
X.C. Atkins
You need that. I really think you need that.

William Gaynor
Fuck that, I don't want a horse that's gonna steal all my shit.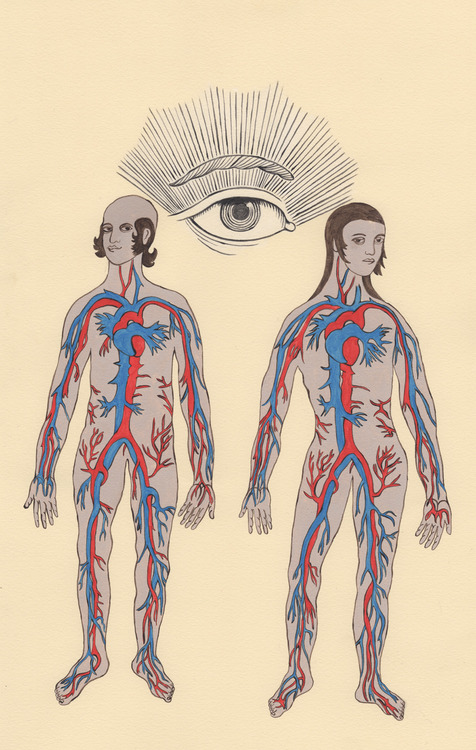 X.C. Atkins
My cousin dated a real gypsy in the Netherlands and when they broke up she almost had him killed. For real.

William Gaynor
My grandmother is deathly afraid of gypsies. For real. When I was a kid she was super paranoid about these gypsies who were terrorizing small towns and stealing old people's silver.

X.C. Atkins
Where was this?
William Gaynor
Waynesboro, VA.
X.C. Atkins
Wow…. that is fucking cool. I'm going to look that up.
William Gaynor
It probably never happened.
X.C. Atkins
When you are working, what is the set up like? The environment?
William Gaynor
Just constant music, really. Lots of staring at what I just painted. It's a slow process.
X.C. Atkins
Stevie Nicks or Christine McVie? I don't mean to have sex with.

William Gaynor
Haha, I could be a total snob and say Peter Greene. Stevie Nicks. Mostly because I heard a story about her nostrils being so blown out from cocaine that she had someone blow it up her ass with a straw. That probably never happened either.
X.C. Atkins
Who's scarier, Pennywise the Clown or Freddy?
William Gaynor
Freddy.
X.C. Atkins
Who would win in a fight – Gandalf or Obi Wan?
William Gaynor
Shit. Can't they both make themselves disappear?

X.C. Atkins
I don't think that's one of their powers.
William Gaynor
Really? Well that makes it more fair.
X.C. Atkins
Obi Wan can jump super high and Gandalf can call big birds to rescue him.
William Gaynor
I'll go with Obi Wan.
X.C. Atkins
Does Jack Beckett have the finest head of hair you've ever seen?
William Gaynor
I'm going to have to go with Lee Brooks, only because he has age on Jack. Jack will get there.
X.C. Atkins
Inspiring. Do you remember that time we almost got killed underneath that bridge?
William Gaynor
You're so dramatic.