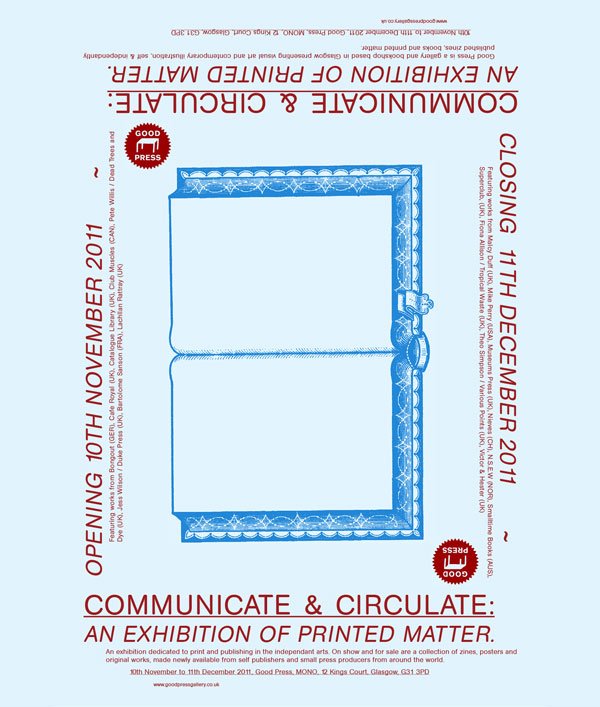 We were super excited to make some limited-edition zines for Good Press a couple weeks ago. They will be showing up this week at Communicate and Circulate, a show dedicated to print and publishing in the independent arts.
We're even more pumped up that the dream of Crummy House is coming to life. In one year, we were able to make art with 10+ artists. Now, on top of all that goodness, we also have opportunity, thanks to our friends Matt and Jess at Good Press, to show this work to a different audience.
We are very thankful for the artists and friends that are making this what it is and hope to continue sending work into the world. We will wrap this year up with two artists to be announced very soon and share some news about our plans for next year, including what we plan on doing with all this great art that we made this year. STAY TUNED!
Read a little bit about the upcoming show at Graphik Mag