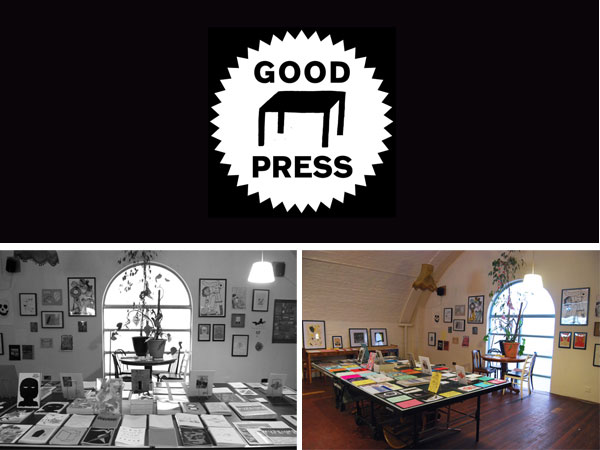 Every once in a while in this life, something happens out of thin air and you're left wondering "How the hell did that happen?" This applies to an introduction by two of the nicest, warmest individuals I have ever met on the internet. Matthew Walkerdine and Jess Higgins are Museums Press, a self-publisher based in Glasgow, Scotland.
Recently, the two opened Good Press, a gallery space in the music label, Monorail's cafe/headquarters. We were asked to submit a limited-edition release of zines to be included in a show in early November.
Click here to see what we came up with.