10 super, special-edition, handmade books for a show about self-publishers by Good Press Gallery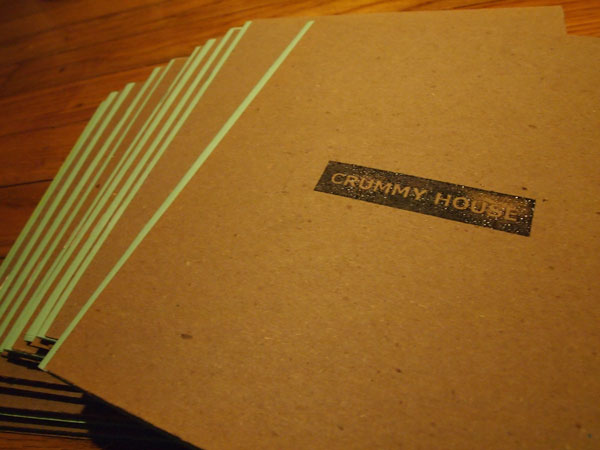 We took a look through each of the books we've made so far. We took a couple works from each book and printed them on mint-green paper, stapled them together and added a cardboard cover for added durability. A special stamp was added to give this set a unique touch. Each book comes with a set of stickers and artist listing.
Thanks to Matt and Jess at Good Press Gallery for allowing us to show off the work.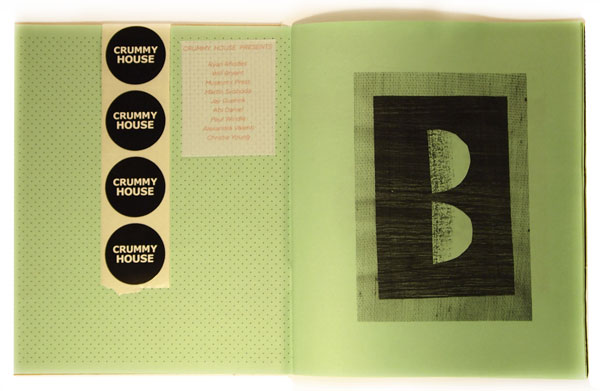 Above image from our zine with artist Ryan Rhodes


Images courtesy of Good Press Gallery
COMMUNICATE & CIRCULATE: AN EXHIBITION OF PRINTED MATTER
Opening 10th November at 7pm
Exhibition runs from 10th November 2011 until 4th December 2011
An exhibition dedicated to print and publishing in the independent arts. On show and for sale are a collection of zines, posters and original works made newly available from self-publishers and small press producers from around the world.
Featuring works from Booklet Press (JAP), Bongoût (GER), Cafe Royal (UK), Catalogue Library (UK), Club Muscles (CAN), Crummy House (USA) Pete Willis / Dead Trees and Dye (UK), Jess Wilson / Duke Press (UK), Lachllan Rattray (UK), Malcy Duff (UK), Mike Perry (USA), Museums Press (UK), Nieves (CH), N.S.E.W (NOR), Smalltime Books (AUS), Superclub (UK), Fiona Allison / Tropical Waste (UK), Victor & Hester (UK)