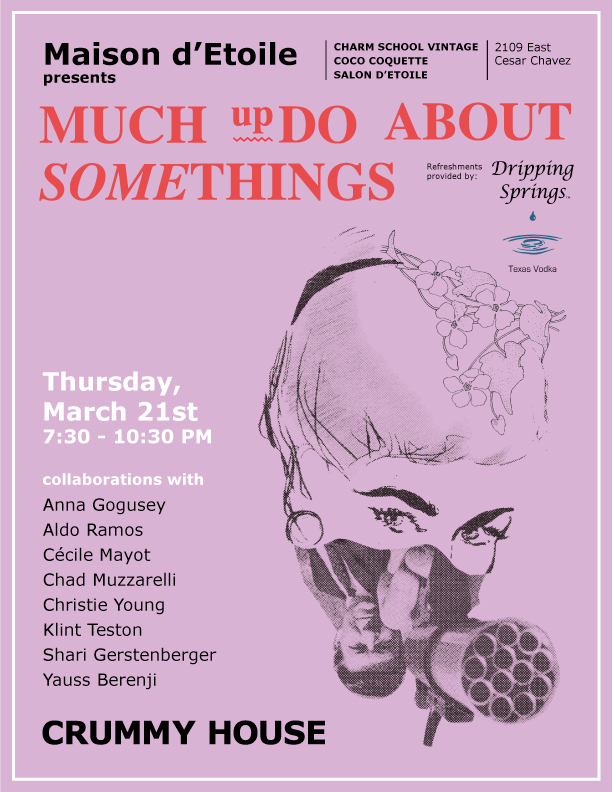 Crummy House is proud to announce an upcoming show at Maison de'Etoile.
Works to be shown include zines, posters and installations
The artwork will hang from March 7th until the end of the month and a celebration with music and drinks will occur March 21st at 7:30 PM. There is some great artwork included in these collaborations, so come out and see the show.