Crummy House and Common House zine launch
Crummy House was delighted to meet up with a strong creative force in Austin, Common House who believe in working together with other artists to make something great happen. We finished our first collaboration of the year with an art show and release of two great books full of art.
Visit Common House
Artists: Autumn Spadaro, Conner O'leary, Rich Cali, William Gaynor, Mike Combs, Patrick Lillard, Adam Mendez
[portfolio_slideshow id=1812]
SOLD OUT

A sampling of each of the zines we made over the first year of Crummy House, with sixteen different artists from around the world. Limited to 25 copies, almost-perfect bound, handmade in Austin, Texas.
Artists: Christie Young, Will Bryant, Ryan Rhodes, Alexandra Valenti, Museums Press, Martin Svoboda, Abi Daniel, Paul Windle. Jay Geurink, Renee Fernandez, Keith Young, Jackie Young
[portfolio_slideshow id=1770]
SOLD OUT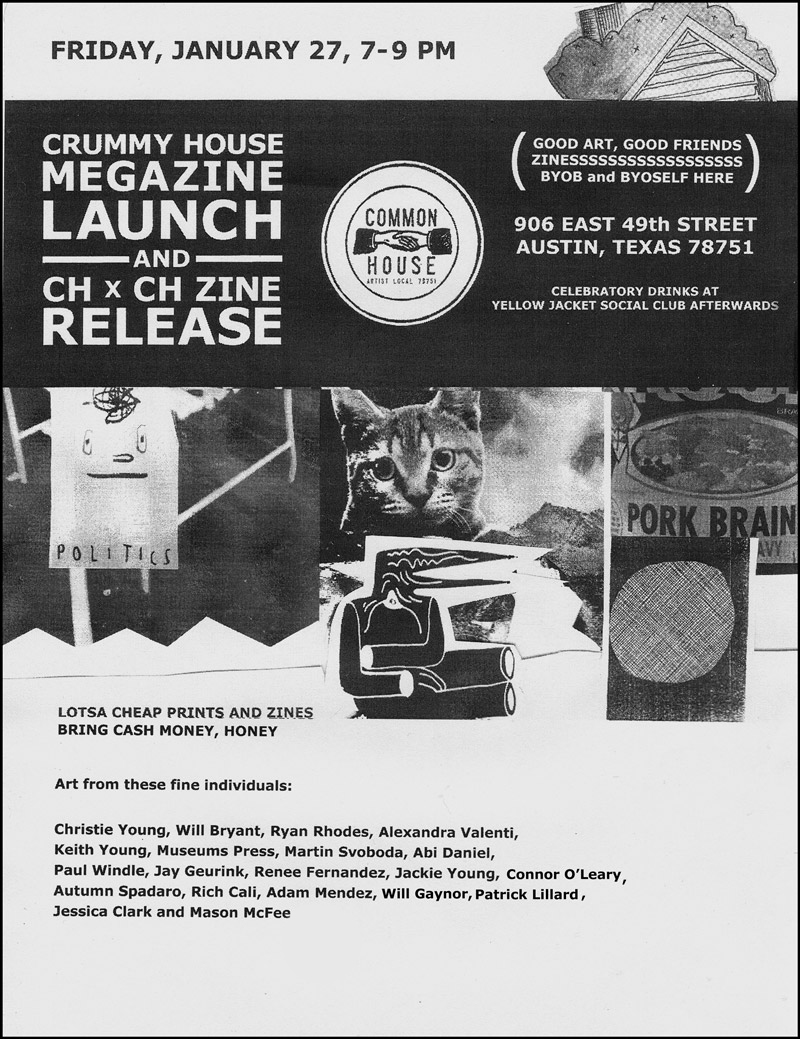 Pictures from the show:
[portfolio_slideshow id=1495]